The easily concealed Kimber Micro 9 features mild recoil, smooth trigger pull and the intuitive operation of a 1911. The Micro 9 ESV has porting on the front of the slide (barrel is not ported), ball mill cocking serrations, a Rose Copper coated barrel for increased corrosion resistance. The Micro 9 Group of pistols put legendary Kimber dependability into a small 1911-like platform. The 9mm power and simple operation make these pistols an ideal choice for many shooters. A wide variety of models are available, providing a selection of features that meet virtually any need. Collectively, they are among the finest ultra-compact 9mm hammer-fired pistols anyone can carry.
Micro barrels are machined from stainless steel for superior resistance to moisture, and all Micro frames are shaped from the finest aluminum for integrity and strength. In many respects a miniature 1911, the Micro offers important design advantages like a single-action trigger with a short, smooth pull that ensures accuracy and builds confidence. Its thumb safety, slide stop and magazine release are pure 1911 as well. Standard features include a lowered and flared ejection port for flawless ejection and a beveled magazine well for fast, positive loading. Sights are steel — not plastic — and mounted in machined dovetails for additional integrity. Each Micro includes an extended 7-round magazine; flush-fitting 6-round magazines are available. Well-suited for all shooters, including those with small hands and those who insist on mild recoil, Micro provides power for concealed carry, home protection and many other applications in our smallest platform yet. Best of all, they offer unequaled Kimber quality, dependability and performance.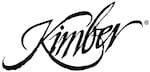 Made In United States of America
Specifications
Product Information
| | |
| --- | --- |
| Cartridge | 9mm Luger |
| Capacity | 7+1 Round |
| Weight | 15.35 Ounce |
| Barrel Length | 3.15 Inches |
| Action Type | Semi-Automatic |
| Trigger Type | Single Action |
| Safety | Thumb |
| Threaded Muzzle | No |
| Barrel Finish | Gold |
| Front Sight | Night Sight |
| Rear Sight | Night Sight |
| Frame Material | Aluminum |
| Grip Material | G10 |
| Frame Finish | Gray |
| Magazine Quantity | 1 |
| Slide Finish | Black |
| Grip Style | Checkered |
| Grip Color | Black |
| Compensated | No |
| Country of Origin | United States of America |
| Trigger Pull | 7 Pound |
Delivery Information
| | |
| --- | --- |
| Must Ship to FFL Dealer | Yes |
| Shipping Weight | 2.145 Pounds |
You must be 18 to purchase rifles or shotguns and 21 to purchase handguns, actions or receivers. All firearms must ship to a valid FFL Dealer and cannot be changed or cancelled after they are placed. If your order contains a handgun which ships from mariustacticals, the handgun, and any additional firearms shipping from mariustacticalson the same order, must ship Second Day Air. If your order does not contain a handgun which ships from mariustacticals, any shotguns, rifles, actions or receivers shipping from mariustacticalswill ship via UPS Ground. The Supplier determines shipping methods for firearms which ship from a Supplier. Shipping charges for firearms are calculated separately from other products on your order and will incur a separate Per Order charge. Firearms cannot be returned to mariustacticals; please contact the manufacturer for warranty claims. Firearms refused by the FFL Dealer or which cannot be transferred due to a failed background check will be subject to a 10% restocking fee. By ordering this firearm, you certify you are the actual transferee/buyer of the firearm, are of legal age and satisfy all Federal, State and local legal/regulatory requirements to purchase this firearm.